It is possible to practice sustainability with some objects and this is simpler than we imagine. Check out some sustainable ideas easy to do here.
Small changes in the environment and create a more conscious and sustainable universe around us. In addition, nowadays it is possible to combine decoration, beauty, creativity and sustainability in a same space with much simpler ideas and that help to recycle materials.
Being sustainable does not just mean separating the trash correctly or using water and energy more consciously. This is certainly part of the process, but there are sustainable, easy-to-do ideas that can be put into practice in various places.
We separate some of these sustainable ideas so you can apply right there in your home and start changing the world from your home.
Structures The show
Can be in the bedroom, the kitchen, the living room or the bathroom, it does not matter. Nowadays fashion and decoration appreciate more rustic items in the environments. A good example of this is the wall in shades of burnt cement, increasingly popular.
In this case, as we can see in the picture below, there is no lining, plaster, frames or several layers of paint. The ceiling was left in its original form which leaves it even fresher and full of identity.
To match this style, choose walls and furniture in lighter tones, so the environment does not get too heavy. You can dare up a little more and leave bricks to show as well as pillars of the structure.
But take a little care. Here the line between style and carelessness can be very tenuous. We do not want your house looking sloppy. Exactly so, watch for spinning and if you prefer to use a little paint to improve the finish, but prefer water based paints.
Demolition timber
One of the pillars of sustainability is the reuse of materials. Knowing how to reuse items that are often considered junk is the big business key. If so, how about using demolition wood?
This type of wood has no finish and no uniform color, its designs will never be perfect and the same, in fact, the charm is exactly in this: exclusivity.
The demolition wood can be reused in various places, from the dining table, through panels and panels to beds or trays. With the help of a professional who knows how to handle wood, it is possible to create unique and incredible designs, use creativity.
Coffee Table
Have you seen how a coffee table made of tire can become the main piece of your decor? There are several ways to do it, each of them can adopt a different style and leave your decoration more sophisticated or more rustic, the choice is yours.
Among the most wanted models is the table that receives a coating of rope or straw, making the piece rudimentary. However, there are models that look gorgeous with mirrors on the surface and a painting or coating of fabric or colorful and funky pieces.
Who bets on an even more rustic environment, invest without error in the coffee tables made with wooden crates, those of fair even. Sand the sides, use varnish to protect and mount to the size you find most appropriate for your decor. See options in the photos below:
Old or Reused Furniture
There are families that bring furniture from generation to generation. Well, it's time to reuse them repaginated or not.
It is always possible to give a new face to the furniture using paintings, in the case of chairs use new coatings, however it is very interesting to keep the furniture as original as possible.
If you do not have any family pieces, visit antique stores or used furniture stores. It is always possible to mine a good piece, even if it has marks or is slightly detonated.
Here is also worth mixing, a good example of this is to use different chairs at the table. They can be different models and different colors too, this will leave your décor more fun and 100% sustainable.
Lighting
We mentioned at the outset that light saving is part of sustainability in general, this includes the decoration of environments. Abuse natural light and ensure more account savings at the end of the month. More open windows, curtains with lighter fabrics and if this is not very possible, invest in low-energy bulbs like fluorescent or LED bulbs.
The difference between each one is the color of the lighting, which can be white or more yellow, there you decide according to your personal taste, but it is good to know that the yellow lights make the environment more cozy, that is: ideal for the rooms.
White, however, leaves the environment colder, so they should be used in the office or in the corner that you use to work, read, or study. Enjoy the tips and invest in a simple, easy to make and totally sustainable decoration.
Gallery
Best Ideas and Tips For Sustainable Design + Massive Give …
Source: bungalow5.dk
How to Draw Save Electricity /Save Energy Drawing for Kids …
Source: www.youtube.com
7 Gorgeous Eco Resorts For a Green Escape Six Senses Eco …
Source: inhabitat.com
PAPERMAU: Mini City Diorama For Kids – by Canon
Source: papermau.blogspot.com
Philadelphia Recycling Guide: Do's & Don'ts
Source: www.greenphillyblog.com
plastic bag recycling facts
Source: www.styleguru.org
How to Draw Save Water / Save Trees / Save Nature Color …
Source: www.youtube.com
The DIY Pet House is an Animal Shelter Made From Recycled …
Source: inhabitat.com
Top 5 Decking Trends for 2017
Source: azek.com
9 Cabin Interior Ideas
Source: www.woodz.co
How to Build a DIY Fire Pit — The Family Handyman
Source: www.familyhandyman.com
Wooden towel ladder in both rustic as well as in modern …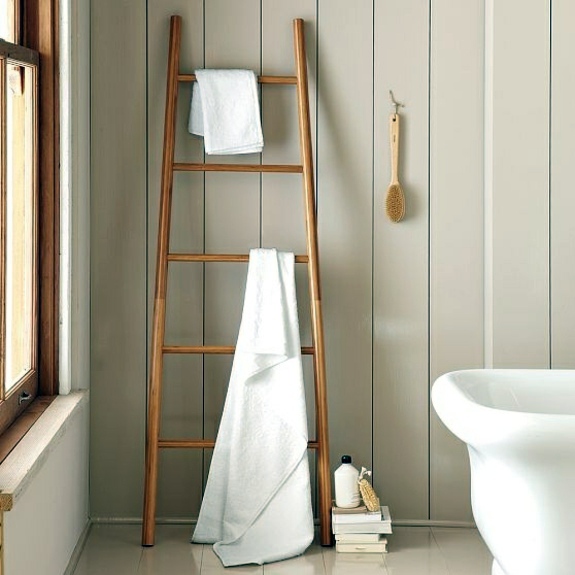 Source: www.avso.org
Nina Elomaa, Fazer Group
Source: www.slideshare.net
What's in a door knob? | Home Buyer Corner
Source: www.pinterest.com
Handmade Sweater Design For Baby Girl
Source: www.1260kpow.com
How PACE based leadership can energise your business …
Source: www.elainerumboll.com
Bilbao to San Sebastian by Train, Bus, or Car
Source: www.tripsavvy.com
What plastic pollution is doing to my paradise on island …
Source: www.chickita.si
Philly Bagged Leaf Drive Kicks off Nov 8th
Source: www.greenphillyblog.com
Reduce, Reuse, Recycle – WWF-Australia
Source: www.wwf.org.au