When we talk about having green areas, then we think of houses with huge backyards, full of space to grow any type of plant. With smaller and smaller homes, the much-dreamed gardens may end up losing their place. But, believe it or not, even in small spaces you can grow your little plants.
For apartments that do not have any outdoor area, including plants in the decoration is essential.In the rooms, for example, little touches of green are enough to change the environment, and combining this with more rustic coffee tables gives a unique style to the room. Plants on the center table of the room are welcome as long as they do not disturb the person's vision on the other side. Vertical gardens in place of frames look gorgeous, and saves space.
Beautiful example of potted plants, decorating living room and dining room. Image: simplyyellowpages
Who has a balcony, make this place a little green corner is, in addition to very charming, current. In this area, as there is the presence of sunlight, you can put plants of the most varied, to those that require more exposure to the sun or water. A good tip is to toggle the size of the plants, so you can optimize the space. See the example of the decorated apartment of HomeClub Guarulhos da Tiberio Construtora.
How about this vertical garden? Image: Home Club Guarulhos – Tiberius
Another option, to increase the decoration in the balcony and to transform that space from time to time is to put pebbles on the floor or a wooden floor in the area. In this way, the whole atmosphere of the environment will be transformed.
The bathrooms, because they are a wet area, deserve special attention. For the more daring, making a wall of plants is a great choice and brings a sense of relaxation to the environment. Now, if you just want to add a special touch to the bathroom, choose to place a plant on the sink counter, which will give a refined air to the room.
Bathrooms are much more charming with pots and greenery. Image: Alexsandra Dotto – Pinterest
The kitchens, as they are usually very functional spaces, have almost no place for any kind of plant. So a great solution is to reserve a little space on top of some counter or near the window and plant yourself various spices. This brings a special touch not only to your kitchen, but also to your dishes.
And how about spices with seasonings in the kitchen? Image: Valquiria – Pinterest
The first step is to always have creativity, and so vary according to the style and size of your apartment. For those who want to start including a green space in the home, there are some plants that do not need much care and are easy to maintain in compact apartments: Dasilírio, Crassula, Bulbine, Cactos, Fícus and Moreia.
Gallery
Color in Compact Apartments Blends Personality & Minimalism
Source: www.home-designing.com
Color in Compact Apartments Blends Personality & Minimalism
Source: www.home-designing.com
1 Bedroom Apartment/House Plans
Source: smiuchin.wordpress.com
VGA Danube
Source: viennagrandapartments.com
Green Point Property | Apartments & Houses for Sale
Source: www.pamgolding.co.za
40 Best Small Patio Ideas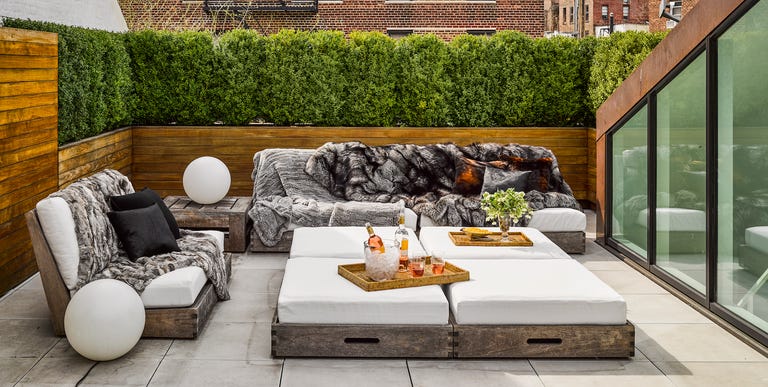 Source: www.elledecor.com
Apartments With A Loft
Source: bestapartment.hausmieten.net
Citadines Holborn-Covent Garden Hotel Review, London
Source: www.telegraph.co.uk
17 Best images about Ferns for Container Gardens on …
Source: www.pinterest.com
Degree & Profession
Source: www.florence-expo.com
Modern Turnkey Villas in Spain, France, Portugal
Source: guadalminavillas.com
Sidell Gibson Architects: Towards a New Garden City
Source: sidellgibson.blogspot.com
A Thoroughly Modern Take on Shared Housing
Source: lifeedited.com
La Fontenette Social Housing / frundgallina
Source: www.archdaily.com
1 Bedroom Apartment/House Plans
Source: www.home-designing.com
Luciano Kruk, María Victoria Besonías, Daniela Mac Adden …
Source: divisare.com
Main Entrance Gate
Source: www.houzz.com
PROGEAR 300LS Air Elliptical with Heart Pulse Sensors : Target
Source: www.target.com
Trump Tower Manila – Skyscraper in The Philippines
Source: www.e-architect.co.uk
Pokey 1960s Home Gets a Much-Needed 21st Century Reboot
Source: www.lunchboxarchitect.com