Since Zara Home opened fire, back in September 2007, things have changed much in the sector. In recent months we have seen the birth, almost consecutive, several decor online stores, gifts and accessories; first it was the Banak, which I will discuss shortly, after the Moss, we visited today and finally the Muji, which I discussed a few days ago.
MOSS It is a Spanish chain of stores created in 1971, in which we can find gifts, fashion accessories and decoration for baby. Currently has 32 stores, which now joins the new online store.
The homepage gives access to five sections, as we can see in the screenshot: gifts, home, accessories, Gadgets and toys and babies. The section of Home It is divided into five categories: kitchen table, furniture, decoration, lighting and candles and scents. However within the same side we have option to filter by five groups: either by category or by measure, size, color or price. It is really curious that all is divided in five parts do not you think?
Kitchen table can choose between boxes of metal, various utensils of Lékué and other brands, aprons, and several sets of cups. In furniture mainly tables auxiliary, included the famous stool Stone of Marcel Wanders for Kartell. In decoration basically frames for photographs and table lamps, which we find again in lighting. And, finally, in scents and candles, some candles and diffusers. I think that these last two categories are expendable, since they also have very few products, but I understand that the classification is complicated being the store of diverse nature items.
Each product card includes price, description and images that you can expand by double clicking on them, as have I done in the of these graters as decorative. There is also the possibility of rating and review the product. However, one thing that found it strange is to share them on Facebook and elsewhere appearing in some not.
Information of the products in the online shop is always up to date have been integrated with the central platform of MOSS for the catalogue, assortment and price management.
I have not completed the purchase process, but it seems to be really quick and easy. I also have two advantages that I think are important: on the one hand to the delivery time It is estimated only two working days maximum and, on the other hand, everything you ask you will be delivered wrapped gift. Shipping cost 10 euros if the purchase price is less than 100 euros and are free of charge if you exceed it.
If you decide to try, at the moment there is a promotion of a free sailing for every exceeding 60 euros purchase or a colony free if purchase of products for baby. We already have.
Gallery
Ubuntu, Fedora e OpenSUSE na Windows Store? Como é que é?
Source: www.blogarama.com
DIY | reindeer moss wreath
Source: myhomesweetblog.com
Kate Moss opens new flagship fashion store in London …
Source: www.dailymail.co.uk
DIY | reindeer moss wreath
Source: myhomesweetblog.com
Kevyn Aucoin is subject of fascinating new exhibition …
Source: dailym.ai
Les 10 meilleures images du tableau Portraits noir et …
Source: www.pinterest.com
Land + Sea Duffle Pack – LumberJac
Source: lumberjac.com
Coffee Table Distressed Blue Rustic Trunk Chest Furniture …
Source: www.pinterest.com
Heath Ceramics Has an Icelandic Landscape for Your …
Source: sf.racked.com
Nicely Banded Honey Agate Specimen with Water Level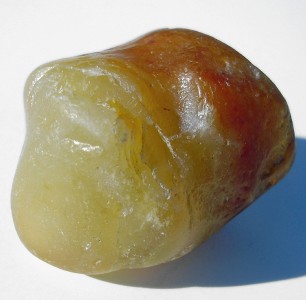 Source: www.ebay.com
Sphagnum Moss
Source: crabstreetjournal.org
Aquarium Ornament Decor Egyptian Ceramic Jar Cave Cichlid …
Source: www.ebay.com
Aquarium Ornament Decor Egyptian Ceramic Jar Cave Cichlid …
Source: www.ebay.com
Buy Davidoff-Champion Energy EDT 90ml For Him from Perfume …
Source: www.perfumehouseng.com
Safavieh Hand Tufted Anatolia Red/ Ivory Wool Carpet Area …
Source: www.ebay.com
Retro
Source: cultcollectiveblog.wordpress.com
Water Level Banded Honey Agate with Dendritic Moss

Source: www.ebay.com
Spreen Honda – 257 Photos & 479 Reviews – Garages
Source: www.yelp.ie
DIY wedding favors
Source: hitchcockcreative.wordpress.com
Kate Moss pops into London corner shop to stock up on …
Source: www.dailymail.co.uk